The congress of the International Union of Leather Technologists and Chemists Societies (IULTCS) took place from 25th to 28th June 2019 in Dresden. The association TEGEWA and its member companies within the steering group Leather Auxiliaries participated substiantally regarding sponsoring – and were amongst the first ones to declare their support of the congress. All major players of the leather supply chain have been involved at the congress – besides chemistry we are talking about the hide market, the tannery mechanical engineering, the tanneries and manufacturers, producing seat covers for cars, shoes, coats, jackets or high-quality upholstery leather.
Here some special TEGEWA moments: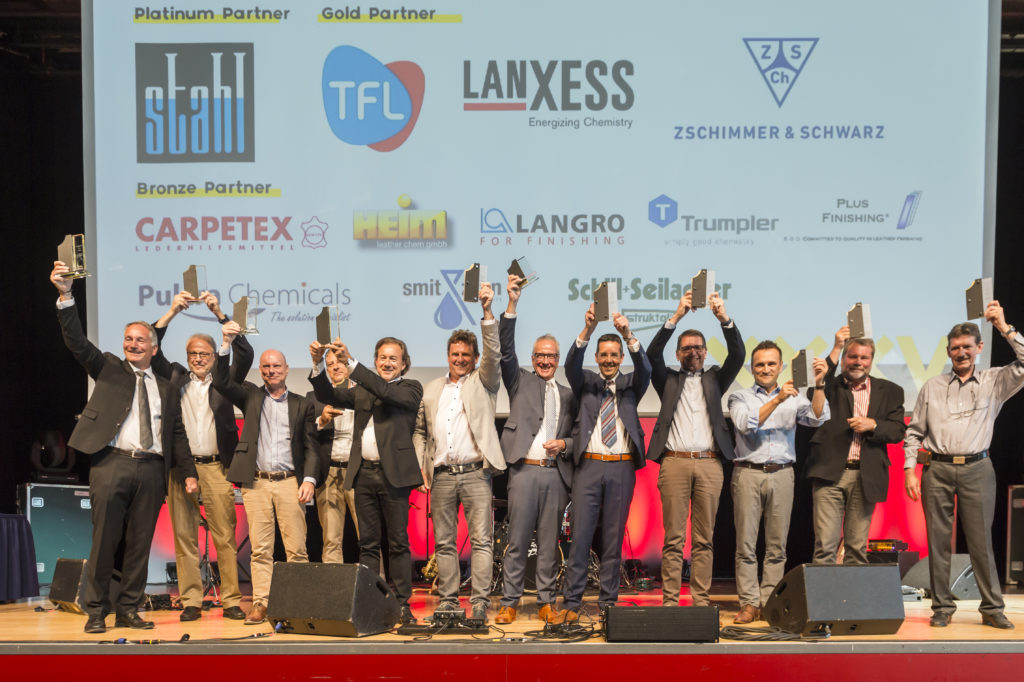 VGCT Award for Dr. Volker Schröder:
At the Freiberger Ledertage, being conducted in the course of the IULTCS congress, Dr. Volker Schröder, Verband TEGEWA e. V., received the Annual Award of VGCT for his long-time Achievements for leather Industry. The laudation was held by Dr. Heinrich Francke, Zschimmer & Schwarz, who handed over the Award together with Beate Haaser, Südleder and 2. chairwoman of VGCT. (s. picture below).