Azo Dyes pursuant to TRGS 614
Classification of those azo dyes that can cleave to carcinogenic amines being concerned by the use ban of TRGS 614. PDF (latest version of march 2001) opposite.
REACH: TEGEWA Use Descriptors
Basis for calculation of environmental releases in customer's industries
The brochure about the "Busy Compounds" (the title wants to illustrate surfactants' behavior) is easily comprehensible and suitable both for users in industry and pupils in senior grades. The "Foam Guidance" is offering comprehensive information on foam, collated and worked up by experts of TEGEWA member companies for interested users in industry.
Product Safety & Occupational Safety
Not one but two initiatives TEGEWA is supporting in order to enable workers in tanneries worldwide to work safely: with a Safety Poster in different languages and the Sustainability Online Tool/ Checklist "Tannery of the Future". The TEGEWA Steering Group "Leather Auxiliaries" has initiated and financially supported both projects.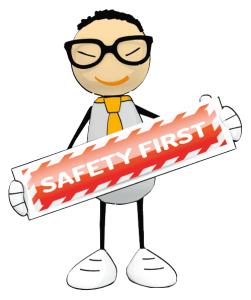 The Safety Poster "Safety Guidelines for a safe use of chemicals" for workers in tanneries in Asia and South America is available in English, Mandarin, Hindi, Bengali, Tamil and Spanish. It is hung up in production facilities of the customers and is meant to improve safe use of chemicals in those tanneries where occupational safety and environmental protection are of minor priority so far.
Poster Safety Chinese English
pdf
The Sustainability Online Tool/ Checklist "Tannery of the Future" has been developed to help tanneries build a future-proof and socially responsible industry. It is an opportunity to classify oneself in view of ethical business behaviour, occupational and environmental protection and conservation of resources. Tannery of the future is made up of a questionnaire on topics such as traceability in supply chain, energy consumption in production, health and safety of employees or emergency plans in the tanneries. By means of questions on self estimation one can visualize the actual state in one's company and draft possible improvement plans. Additionally, the questionnaire contains references to conceivable improvements and support.
Opinions / Position Papers
Below you will find background information and papers with regard to issues of current interest for our member companies. Currently, there is especially information with regard to cyclical siloxanes available.